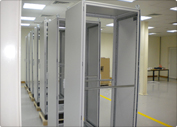 SWITCHGEAR PANEL PACKING
Corrugated Sheet pack with Switchgear Panel,Switchgear Panel Bubble wrapping,Switchgear Panel Vacuum Pack and starch film packing,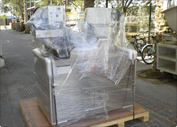 PACKING MATERIALS
Bubble sheet,Metal strips ,PVC strips ,Starch film ,Silica Gel,Vacuum Packing,Thermocol,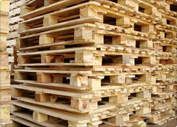 WOODEN PALLETS
Wooden Crates,New Pallets to your requirement,Corner edge board protector for packaging, Recondition Pallets,Remanufactured Pallets,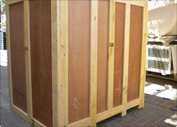 WOODEN BOXES
RR Cartridge Box ,Wooden crates,Heavy duty plywood box,Long shaft packaging boxes,, Plywood Boxes and also we do container stuffing.
ARABIAN IMPORTERS &
EXPORTERS (FZC)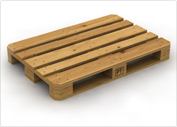 Welcome to the hefty world of Arabian Importers and Exporters FZC.Since our establishment as a trading and manufacturing in the year 2005 at SAIF ZONE SHARJAH UAE, We have been ardently engaged in the manufacture and supply of superlative Commercial Plywood, Pallets, Plywood Boxes, Wooden Crates, etc.

The grandeur of Commercial plywood and wooden pallets manufactured by us is simply unequaled. Since we manufacture only optimum quality products, we are reckoned in the midst of some dependable plywood boxes manufacturers and suppliers, based in UAE. .