WOODEN BOXES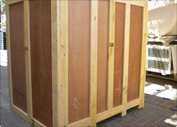 RR Cartridge Box ,Wooden crates,Heavy duty plywood box,Long shaft packaging boxes,, Plywood Boxes and also we do container stuffing.
PACKING MATERIALS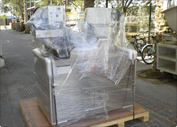 Bubble sheet,Metal strips ,PVC strips ,Starch film ,Silica Gel,Vacuum Packing,Thermocol,
ARABIAN IMPORTERS&EXPORTERS (AIE) is dedicated to provide quality products and services which exceed the expectations of our valued customers. The Quality check is done at all stage of production and final deliveryprocess.Also we use quality raw material to ensure the Quality of all our products and services. Customer specifications are always met with top quality of materials and quality service provided.